We may earn money or products from the companies mentioned in this post. Please see policies for more information.
Happy Fort Friday! We are spending this Friday out of town for our last days of spring break. I love bringing you Fort Friday each week so I didn't want to miss it!
This touch of camo fort was sent in by Sarah and her boys. Definitely perfect for movie and a rainy day Sarah! Love it!
This mega fort was sent in by Brooke – I told her they were fort building pros, it goes all the way up to the fan!
Melissa's three boys rocked a Makedo set for this tall fort. They even decorated it with art from school. Way to go boys! You've inspired mine who are currently saving boxes for their Makedo set!
Cheryl over at Talking to Myself led me to her blog where her family and their co-op built a 3 room, 2 tower castle with a drawbridge and moat!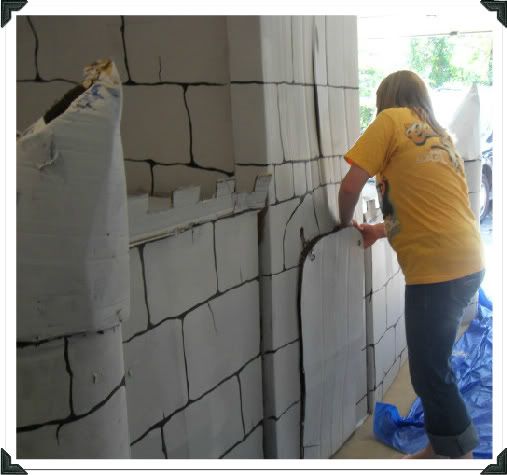 Speaking of Makedo I love this structure on their site, go check it out for more inspiration
We are planning on the beach this weekend and while it will be too cold for the water there may be some sand castle building. found this on Kingsly's Scribbling via google
Hope everyone has a great weekend! Remember you can always send in your fort submissions to info@allfortheboys.com I always love seeing your forts in action!
(Visited 9 times, 2 visits today)