We may earn money or products from the companies mentioned in this post. Please see policies for more information.
PERSONALIZED STATIONERY
When I was a kid (heck right now) I LOVED anything personalized. My boys don't have as common a name as me so it's not often they find their names on the "already personalized" items so getting something personalized is extra special for them! My friend Erica Hernandez is a talented designer who made up this fun/stylish personalized stationery set in her Etsy Shop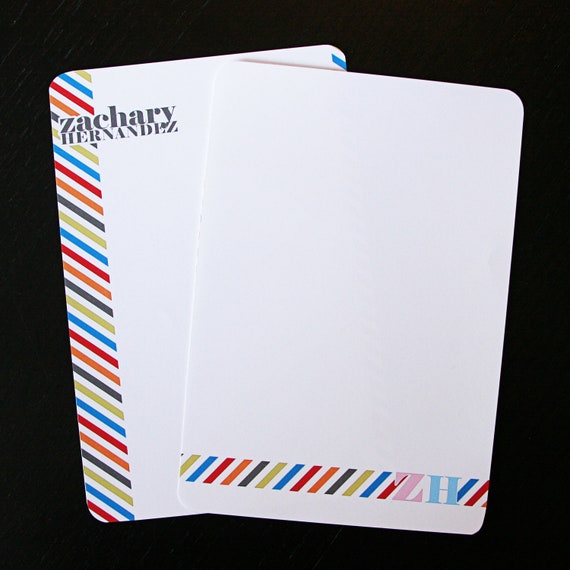 You can print out as many as you like and she even has a tutorial on her blog on how to make it into a glue top notepad!
So whether you are making gifts for each other this year or just want a personalized stocking stuffer – these are PERFECT! They are only $5 but Erica is giving one away to one of you today! This is a quick giveaway so you have time to print them out or have them printed for the holidays.
Just leave a comment below to be entered! I'll pick a winner tomorrow!
GIVEAWAY ENDED
and the winner is…
#25 LIZ! Congrats Liz! I'll be emailing you!
Terms: Comments close at 11:59am 12/20/12 MST One winner will recieve a personalized PDF file – no physical items will be received. Value $5. If winner is unable to be reached another will be chosen.
Speaking of notepads I've been keeping an eye out for some great DIY art kits for my 8 year old art lover here are some I've found!
From Balzer Designs
From Playing House
I'm eyeing some already made sets and that's what I may end up with but I love the thought of one put together like these.
(Visited 16 times, 1 visits today)